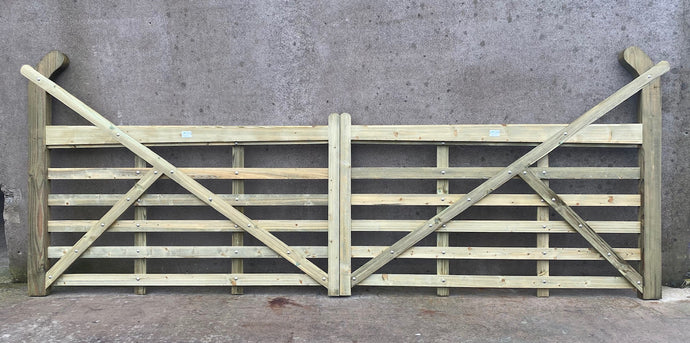 Pair Swan Neck Gates 3.6m
Regular price €760.00 Sale
This 3.6m Pair Swan Neck Gates set is designed for maximum security and a polished look. It features two farm gates, each with 6 rails, hinges and ground stabilisers. Pressure treated Red Deal and stainless steel fixings.
Hinges are constructed from galvanised steel, and will provide years of reliability and protection for your property.
We can make to suit your measurements.  Delivered Nationwide.