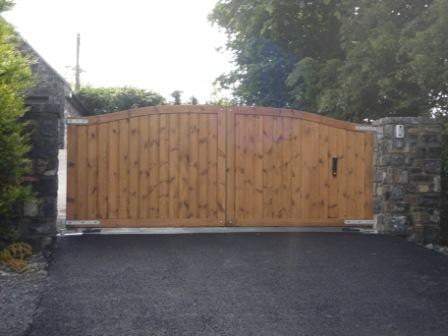 Courtyard Gate - Fitted in Doonally
Regular price €2,350.00 Sale
 We can make gates to your specification and design.
Using Scandinavian Redwood we cut, machine and assemble gated for supply and installation all over Ireland.
We use Protim Osmose to preserve gates and we can also paint to a colour of your choice.
We supply all galvanised hinges and bolts assembled on your gate, and we supply galvanised fixings depending on what type of posts you have.
Simply measure distance between posts and height you require.